WHAT OUR CURRENT EMPLOYEES SAY
"I started at Sanoh in 2016 through a temporary agency and at 90 days was offered a full time position with Sanoh America. Sanoh America allows for promotion within and since being hired in I have been able to move to an upgrade position as Training Coordinator. In this position I am able to contribute significantly to the new employee onboarding process and development system. It is my personal mission to make every new and current employee, training session, as satisfying, unique, well thought, effective, and stress free as possible. I have watched Sanoh America grow over the last couple of years  and take pride that I belong to a company is well diverse and takes a zero tolerance approach to drug/alcohol use in the workplace."
"Working for Sanoh America is truly an amazing experience. I come to work every day where I am met with new challenges and projects. Sanoh produces the type of atmosphere that you can better yourself both personally and professionally each time you walk in the door. The support I get from Sanoh America management and co-workers is second to none. As a company it holds huge advancements in professional careers for those willing to put in the time and effort!"
"I love working at Sanoh, because the pay and benefits are good. The management is always helpful when you need them.  It's a clean and safe place to work."
"Working for Sanoh I have gained a new family! Great leadership and amazing coworkers makes coming to work every day easy!"
"Sanoh America is a great company with amazing opportunities for advancement, training, and takes great care of their fellow employees. I am happy to be a part of the Sanoh family."
"Sanoh America has been a great employer for me. It has benefits and pay is good. I've been here for 7 years overall and have enjoyed working here."
"Sanoh America has been great to me. I started off as part-time while going to school and now I have moved up to a team leader in GDP/Shipping. I have purchased a new car, house, and married the love of my life because of the career that Sanoh has given me."
With these opportunities, we motivate our employees to do the best that they can. Without our employees, we wouldn't have a company, so we feel they deserve the opportunity to be rewarded for their achievements.
Many of our current employees ended up in a higher position compared to when they started. Some that started on the warehouse floor ended up in a corporate position.
In an automotive manufacturing setting like Sanoh, things can sometimes be difficult to manage, but with our safety policies in place, you will work knowing that safety is a number one priority.
Sanoh is an employment provider that lets you prove yourself. If you work hard and are dedicated, you will begin to advance in the ranks of employment.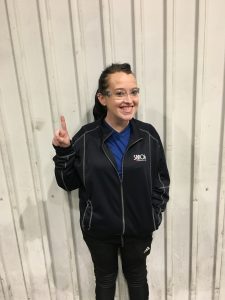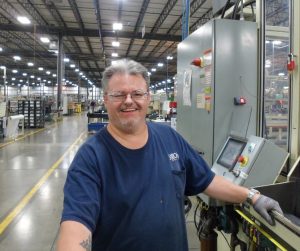 The staff at Sanoh is like a family. You will make friends through the working process.
Our employees work together, toward the same goal of putting out product that exceeds expectations and being a cohesive and functional unit.
When you supply parts for major auto companies, you need this type of vision to succeed. Sanoh instills this mindset into all workers.
Sanoh thrives on individuals coming together to solve problems. If you ever have a question, there are hundreds of helpful, knowledgeable employees there to answer.
Room to Grow
At our company, we give everyone the same opportunity to advance from where they begin. There are countless stories of workers that were promoted to higher positions after working hard and proving themselves.